KEY CONCEPTS
< Go back
QCOM – Qualcomm Inc
QUALCOMM Incorporated (QCOM) develops and markets the foundational technologies for the wireless industry. It was incorporated in 1985 and is headquartered in San Diego, California. It's product line includes technologies in 5G, Cloud Computing, Artificial Intelligence (AI), Bluetooth, Wi-Fi, Processors, and Modem- RF Systems. The company operates worldwide in countries such as China (67.1%), South Korea (7.1%), United States (4.2%), Ireland (3.5%) and others (18%), with clients including both governments and private customers.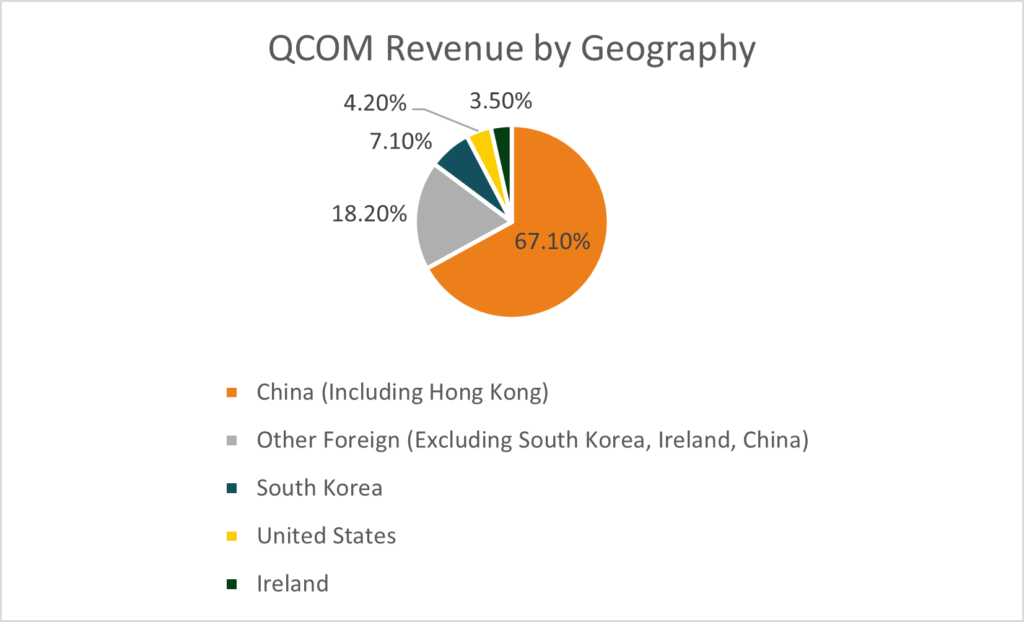 It operates in three segments: CDMA Technologies (QCT); Technology Licensing (QTL); and Strategic Initiatives (QSI). 
The CDMA Technologies segment manufactures integrated circuits and system software based on 3G/4G/5G and other technologies for use in wireless communications, networking, application processing, multimedia, and global positioning system products. 
The Technology Licensing segment allows permission for use of portions of its intellectual property portfolio by issuing licenses or giving rights. These include patents used in the manufacture and sale of wireless products comprising products implementing CDMA2000, WCDMA, LTE and/or OFDMA-based 5G standards and their derivatives. 
The Strategic Initiatives segment invests in start-ups that leverage various technology such as IOT, 5G, cloud computing (and others) in various industries to develop new products and services for voice and data communication.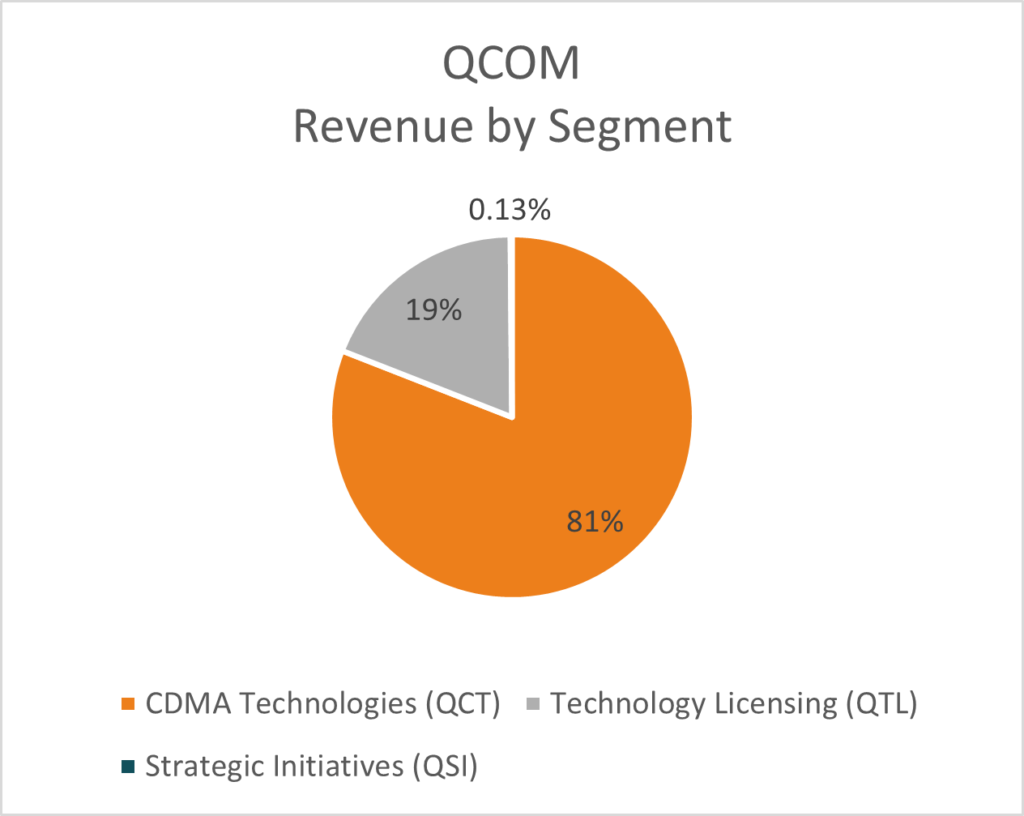 Website: qualcomm.com – Market Cap.: $ 99.6 Billion – Stock symbol: QCOM
If you want to know more about QComm, click here to review the article written by our investment team.