KEY CONCEPTS
< Go back
LRCX – Lam Research Corp
Lam Research Corporation (LRCX) designs, manufactures, markets, services and refurbishes semiconductor processing equipment for use in the fabrication of integrated circuits. It was founded by David K. Lam in Santa Clara, California in 1980, and is headquartered in Fremont, California. 
It has a global presence of clients operating in the semiconductor industry, which includes China (37%), Korea (30%), Taiwan (13%), Japan (9%), Southeast Asia (3%), Europe (3%) and the United States (5%).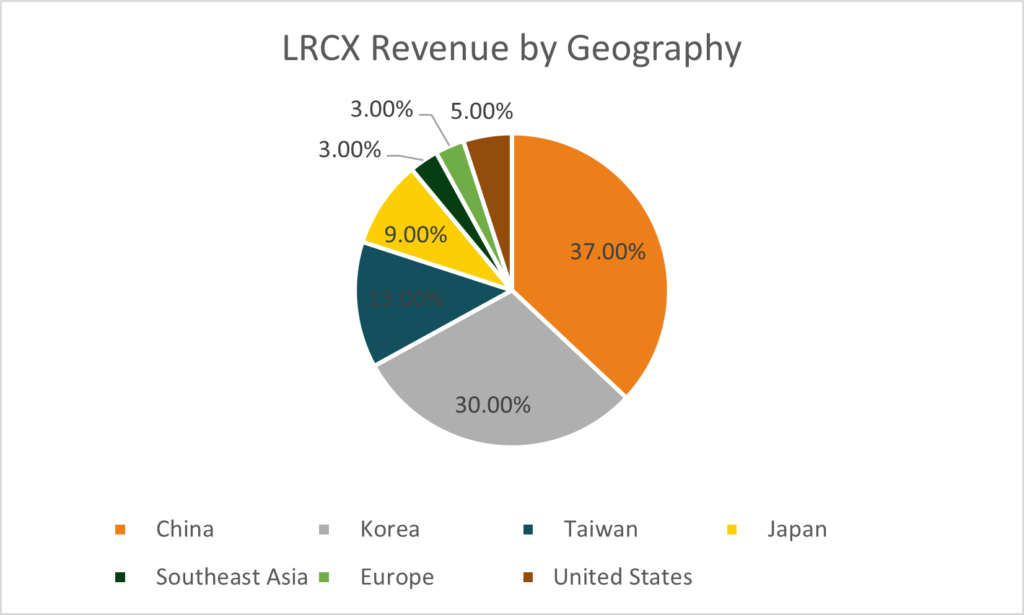 Its business is divided into 3 broad segments: Semiconductor Manufacturing, Customer Support Business Group and System Revenue. 
Its product include ALTUS systems (ALD/CVD), CORONUS, DSiE (Deep Reactive Ion Tech), DV-Prime & Da Vinci (WET CLEAN/STRIP/ETCH), EOS (WET CLEAN/STRIP/ETCH), Flex (ATOMIC LAYER ETCH, REACTIVE ION ETCH), GAMMA, Kiyo, Metryx, Sabre, SPEED, SOLA, SP Series and more.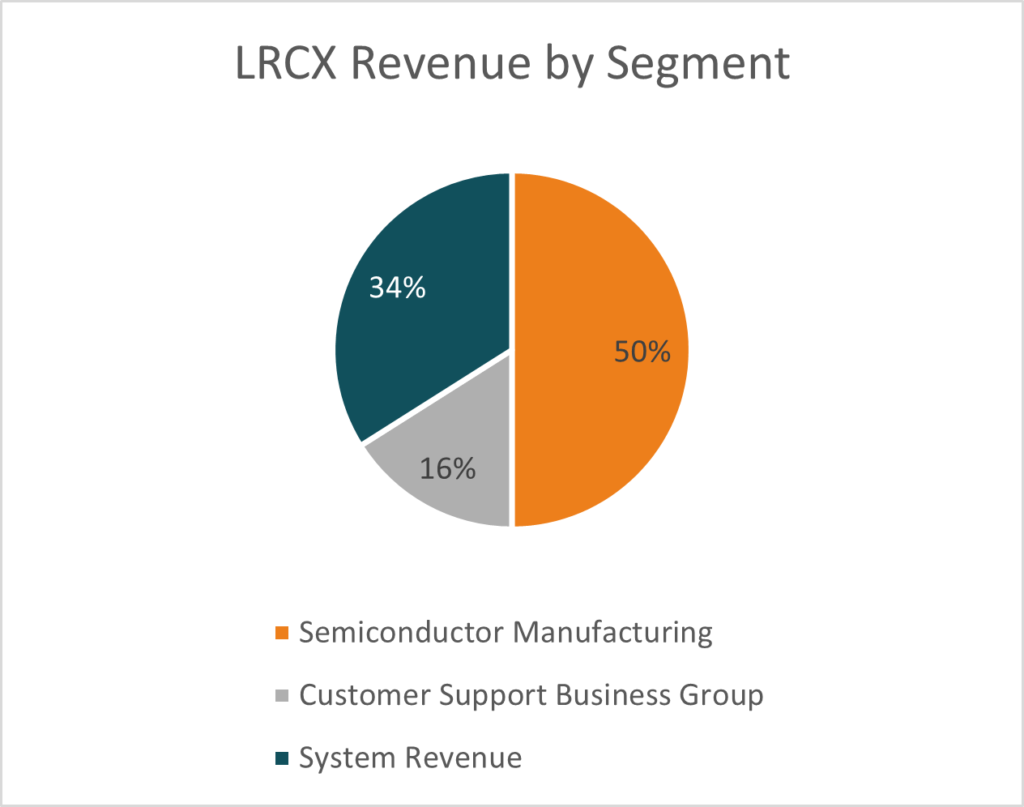 A growing demand for AI, IOT devices and 5G driven technologies has led to an increase in LRCX's products & services (i.e. manufacturing and servicing of semiconductor processing equipment used in the fabrication of integrated circuits). The company began operation of their new Malaysian manufacturing plant in June 2021 to meet rising customer demand from the region.