KEY CONCEPTS
< Go back
LMT – Lockheed Martin Corporation
Lockheed Martin Corporation (LMT) is a global security and aerospace company, which researches, designs, develops, manufactures, and maintains technology systems. It was founded in 1912 and is headquartered in Bethesda, Maryland. Its customers include the US government (75% of revenue) and private customers. It has a global footprint which includes the United States (72.9%), Europe (10.8%), Asia Pacific (8.8%), the Middle East (5.6%) and others (1.8%).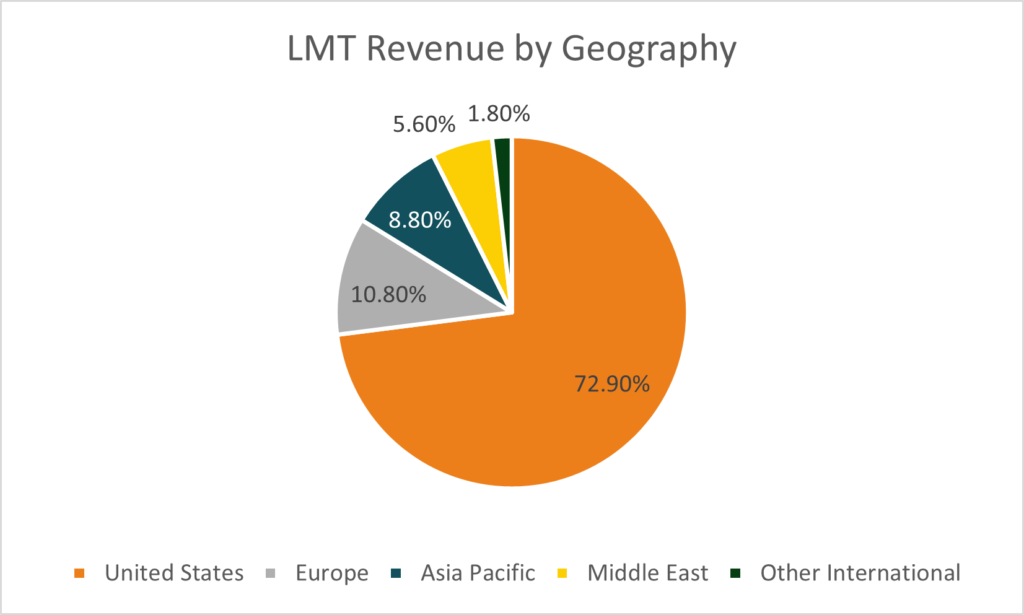 As at 31/12/2020 
Its operations span multiple industries including space, telecom, IT, energy and more. These are categorized into 4 business segments: Aeronautics, Missiles and Fire Control, Rotary and Mission Systems, and Space.  
The Aeronautics segment includes aircrafts (both manned and unmanned) in combat and air mobility, and related technologies. It's product line includes the F-35, F-16, F-22 and C-130. 
The Missiles and Fire Control segment provides missile systems for air and anti-air-to-ground defense; tactical missiles; logistics; fire control systems; manned and unmanned ground vehicles, energy management solutions and many more military operations and engineering solutions.  
The Rotary and Mission Systems segment offers military and commercial helicopters; ship and submarine mission and combat systems; sea and land-based missile defense systems; simulation & training services; radar systems, and many more. It also provides services to governments for improving their cybersecurity and communications & command / control capabilities for defense applications. Its most well-known product is the Black hawk and Seahawk helicopters. 
The Space segment offers satellites; transportation; strategic, advanced strike, and defensive missile systems in support of national security systems. This also provides space and ground-based systems to help its customers gather, analyze, and securely distribute intelligence data.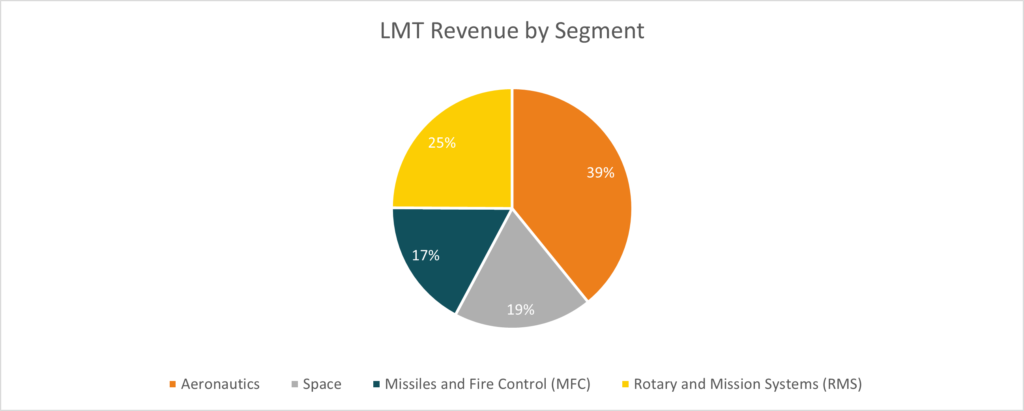 As at 31/12/2020