KEY CONCEPTS
< Go back
JNJ – Johnson & Johnson Company
Johnson & Johnson (JnJ) researches, develops, manufactures and sells a wide range of products in the field of health care. It was founded in 1886 and is based in New Brunswick, New Jersey. It operates globally, with presence in countries such as the United States (52.2%), Europe (23.5%), Asia Pacific (17.8%), and the remaining Western Hemisphere (6.2%). It uses a vast network of distributors to market its OTC (Over The Counter) products to consumers, and sells directly to wholesalers, hospitals, and health care professionals for its prescription products.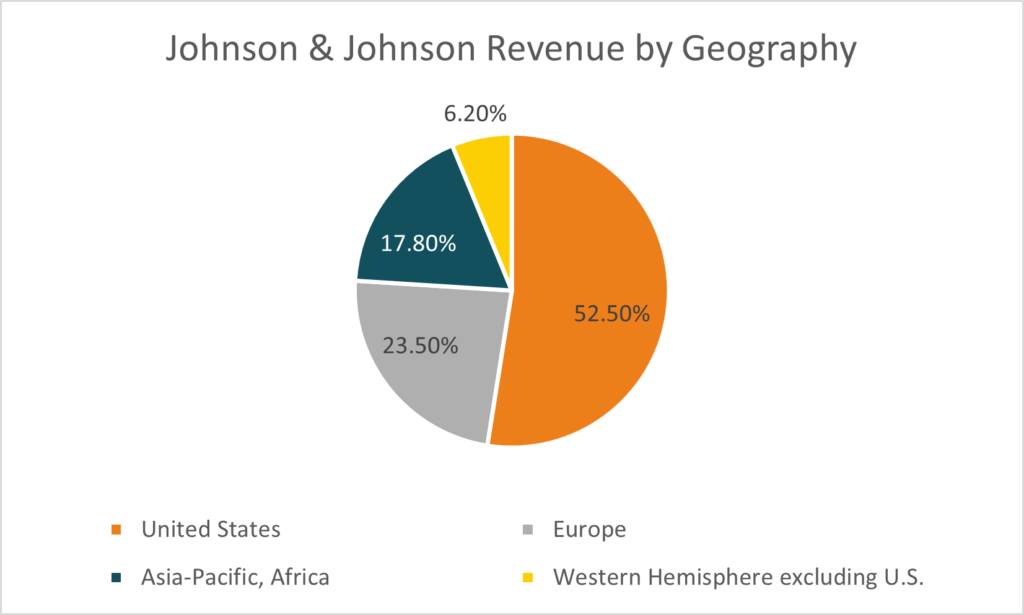 As at 01/03/2021 
JnJ categorizes its operations in three segments: Consumer Health, Pharmaceutical, and Medical Devices. 
The Consumer Health segment contributes 16% of its revenue, and includes baby care products; oral care products, skin health/beauty products, acetaminophen products, cold, flu & allergy products, acid reflux products, women's health products and others. Its brands include Johnson's, Aveeno, Listerine, Clean & Clear, Neutrogena, Tylenol, Pepcid, Stayfree, Band-Aid and many more 
The Pharmaceutical segment contributes 55% of its revenue, offering products in various therapeutic areas, including immunology, infectious diseases, neuroscience, oncology, pulmonary hypertension, and cardiovascular and metabolic diseases. 
The Medical Devices segment makes up 29% of its revenue. It has products under the brand name Acuvue to treat cardiovascular diseases, neurovascular care products; orthopedics products and other surgery solutions.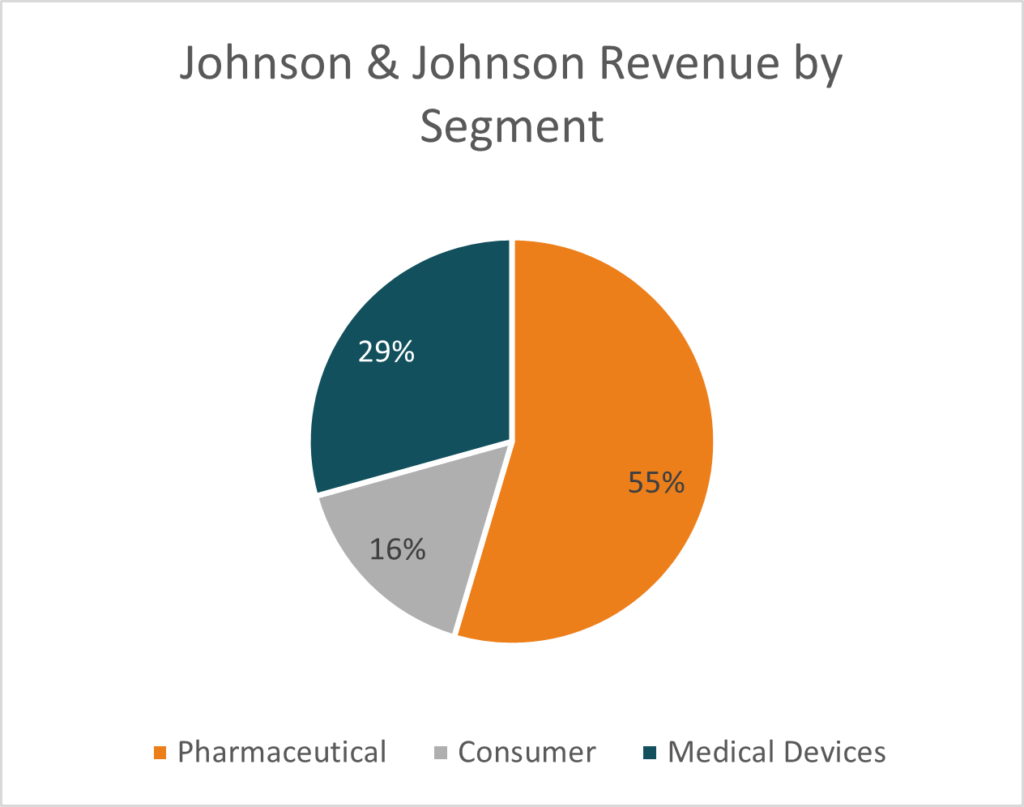 As at 01/03/2021