KEY CONCEPTS
< Go back
GS – Goldman Sachs Group Inc.
The Goldman Sachs Group, Inc., a holding company, is a banking institution that provides banking services globally. It was founded in 1869 and is headquartered in New York, New York. Its customers include consumers, commercial businesses, corporations, financial institutions, governments, and high-net-worth individuals. It operates through four segments: Investment Banking (26%), Global Markets (22%), Asset Management (48%), and Consumer & Wealth Management (5%).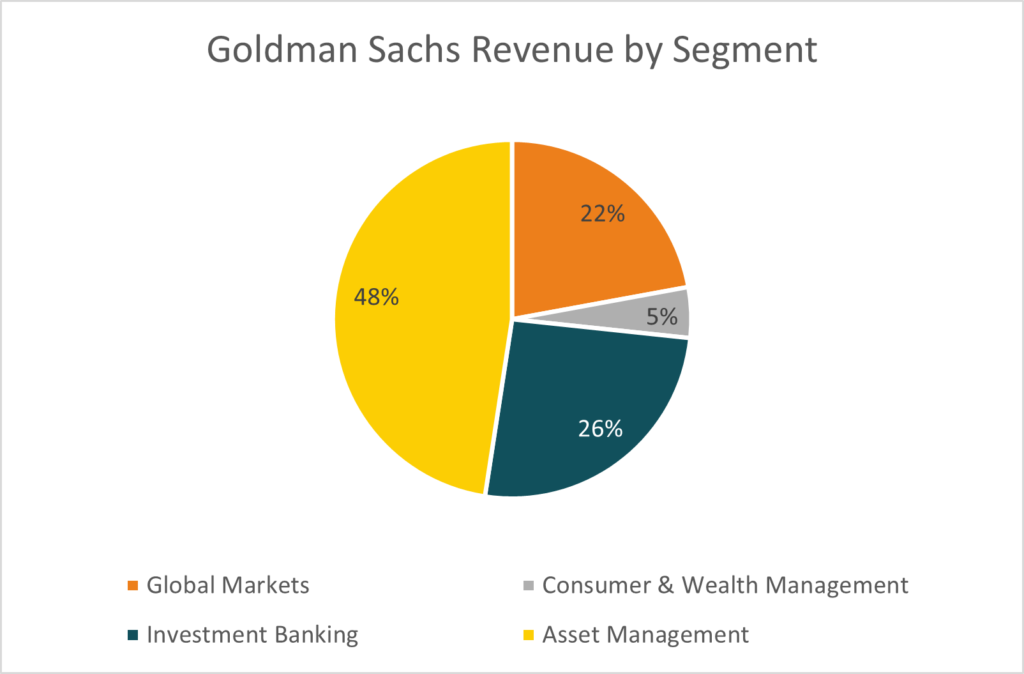 As at 30 June 2021 
The Investment Banking segment provides financial advisory services such as M&A, restructurings, spin-offs, transaction banking, underwriting services, and others. 
The Global Markets segment provides credit and interest rate products; as well as mortgages, currencies, commodities, and equities related products and other financial products & services. 
The Asset Management segment manages assets across various asset classes to help clients preserve and grow their financial assets. This includes providing customized investment advisory solutions and investing in corporate, real estate, and infrastructure entities and banking services. 
The Consumer & Wealth Management segment provides a broad range of wealth advisory and banking services, through its global network of advisors and via its digital platforms.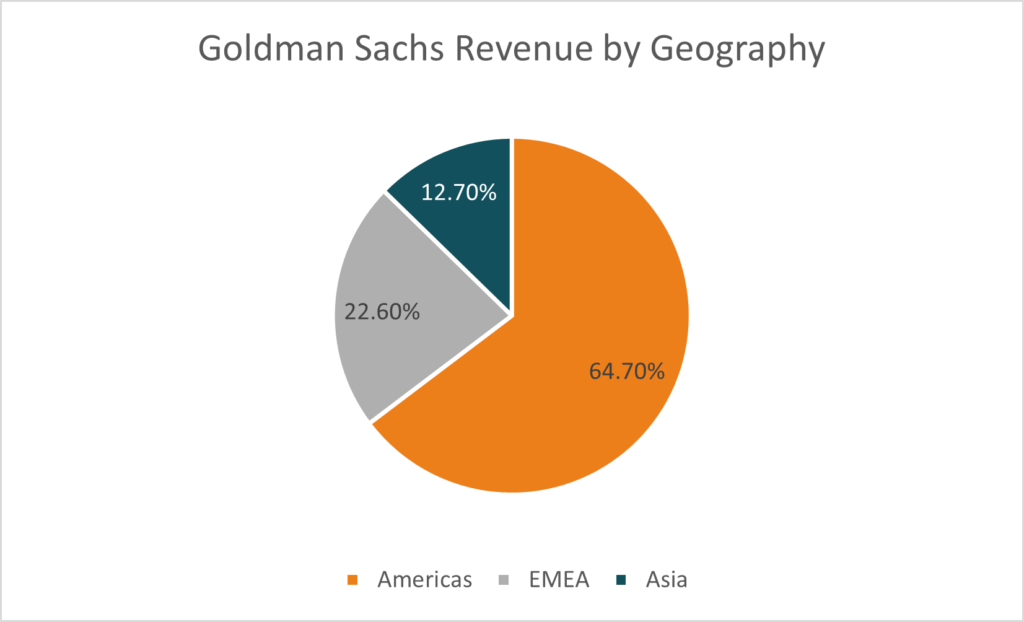 As at 30 June 2021 
GM generates its revenue from the Americas (64.7%), the EMEA region (22.6%), and Asia (12.7%), with offices in 35 countries worldwide, including London, Tokyo, Hong Kong, India, Australia, and New Zealand.