KEY CONCEPTS
< Go back
F – Ford Motor Co.
The Ford Motor Company (F) operates in the automotive industry and designs, manufactures, markets, and services a range of Ford and Lincoln luxury vehicles worldwide. It was founded in 1903 and is based in Dearborn, Michigan. It primarily sells vehicles in the United States (67%) and the remaining in Europe (32%).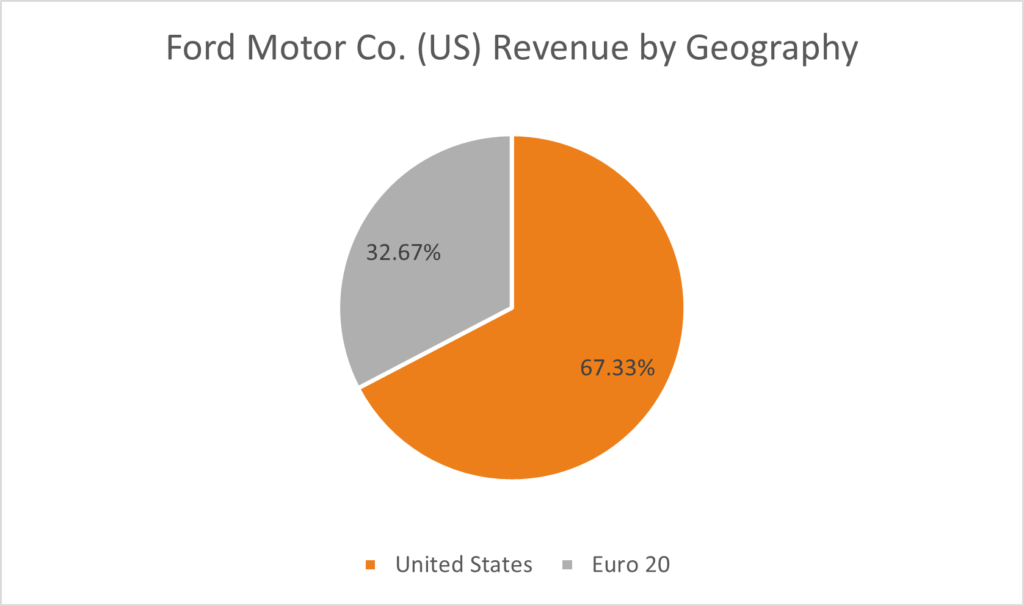 As at 30/03/2021 
It operates through three segments: Automotive, Mobility, and Ford Credit. 
The Automotive segment (86%) sells Ford and Lincoln vehicles, service parts, and accessories through distributors and dealers, commercial fleets, daily rental car companies, and vehicles to governments. 
The Mobility segment designs, builds mobility services; and invests in start-ups particularly working in the self-driving systems development services. This includes electric cars and self-driving vehicles. 
The Ford Credit provides vehicle-related financing and leasing activities to consumers and automotive dealers. It also offers running finance loans to dealers to finance the purchase of vehicle inventory; working capital and enhance dealership facilities, purchase dealership real estate, and other dealer vehicle programs.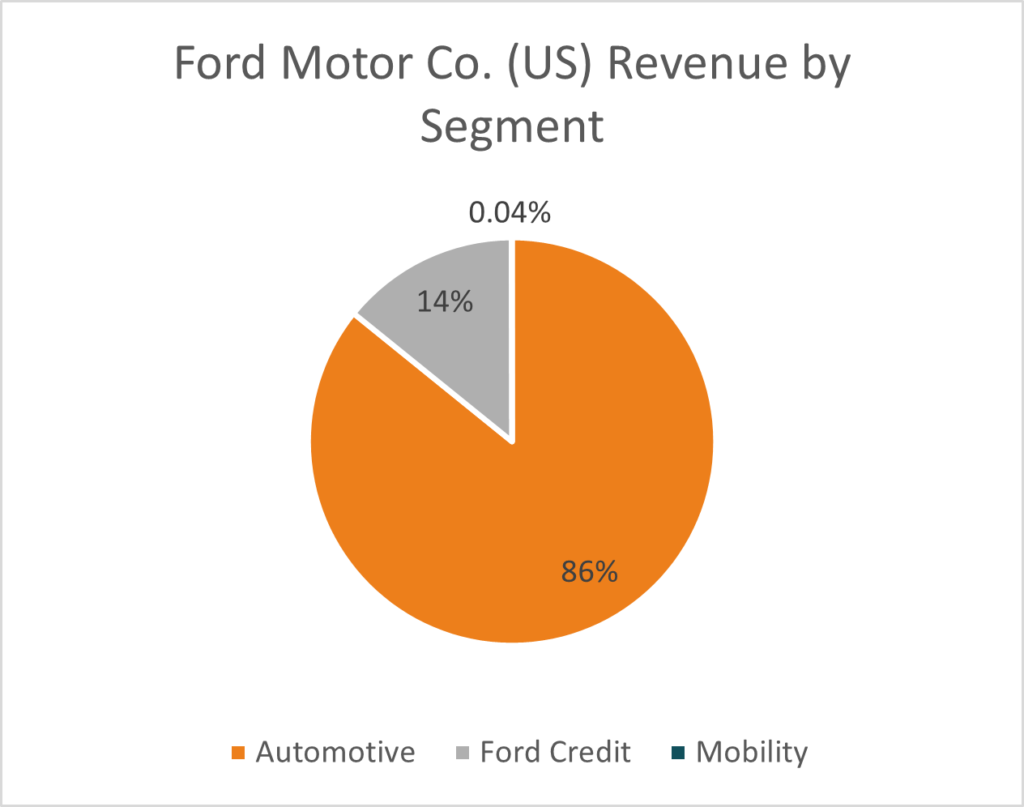 In 2018, the company announced it would phase out all of it's car offerings in North America, except the Mustang, and focus more profitable products such as trucks, SUVs, and crossovers.