KEY CONCEPTS
< Go back
CVX – Chevron Corporation
Chevron Corporation (CVX), through its subsidiaries, is engaged in integrated energy, chemicals and petroleum products. CVX was founded in 1879 and is headquartered in San Ramon, California. Formerly known as ChevronTexaco Corporation, CVX changed its name to Chevron Corporation in 2005. It owns an estimated 58,700 oil wells and more than 6,600 gas wells. It operates through two segments: upstream & downstream.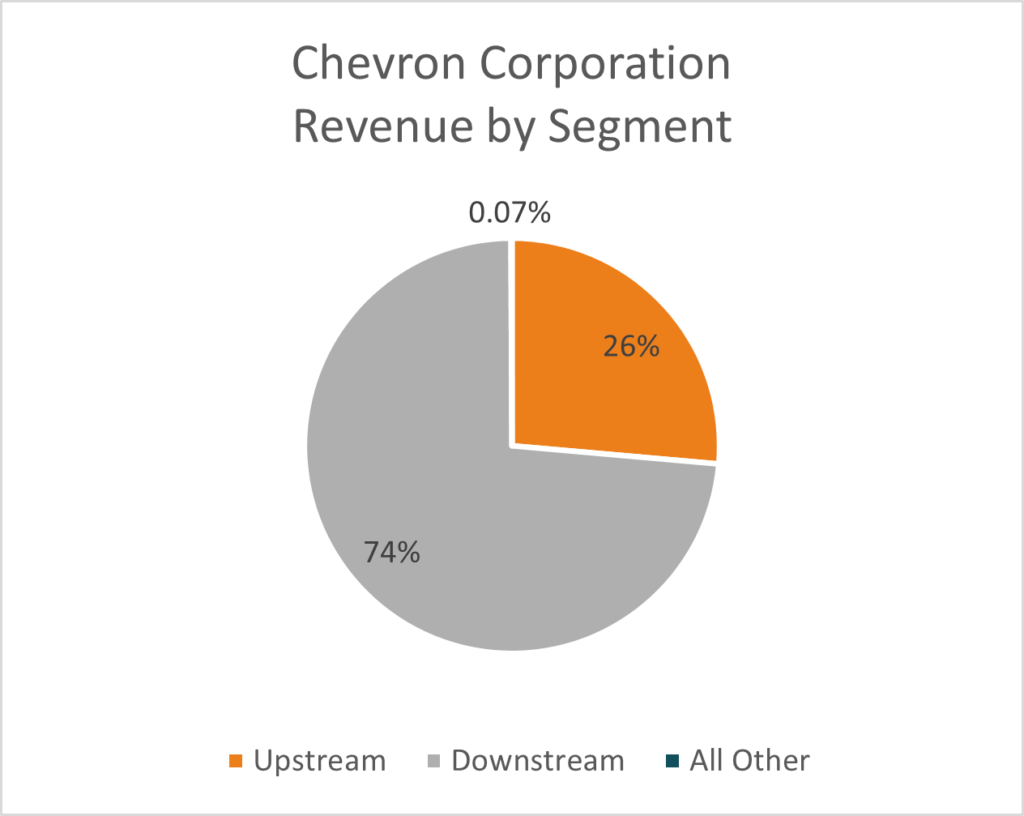 The upstream segment (26%) explores, develops and produces natural gas and crude oil. It is involved in the transportation of crude oil through pipelines, and the processing, liquefication, transportation and regasification of liquefied natural gas (LNG), as well as its transportation, storage, and marketing. It also operates a gas-to-liquids plant. 
The downstream segment refines crude oil into petroleum products. It generates the majority of CVX's revenue (74%). It is involved in marketing of oil, refining and marketing of crude oil products, lubricants, commodity petrochemicals, fuel and lubricant additives. It transports crude oil through pipelines, marine vessels, motor equipment, and rail cars. This segment also provides cash management and debt financing activities for insurance, real estate activities and technology businesses.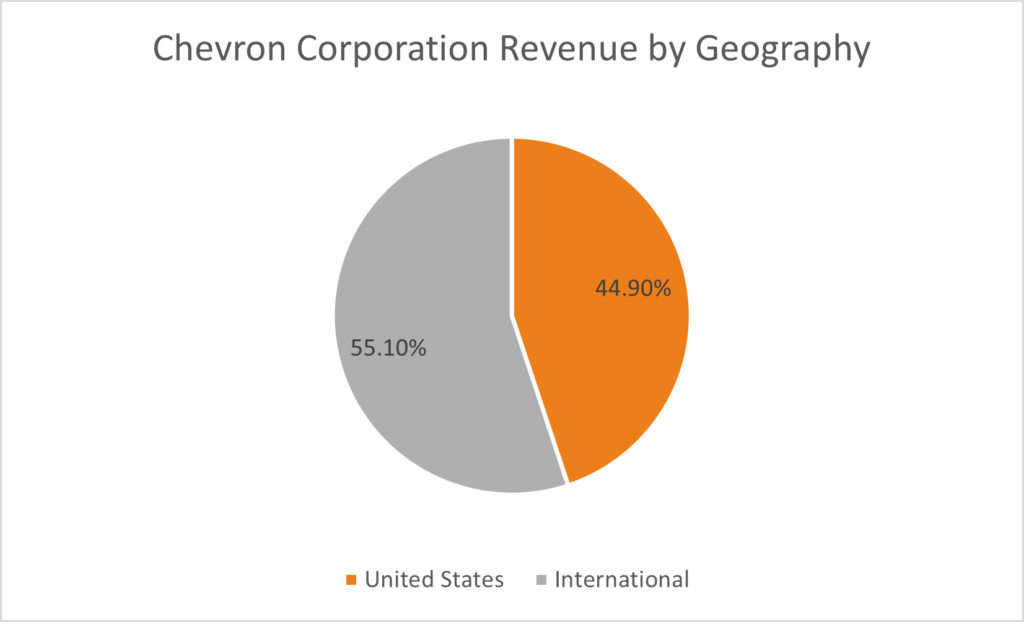 CVX operates more than 47,000 productive oil and gas wells worldwide, with 65% production from 25 countries outside the US. It has operations across 5 continents which include the Americas, Asia, Africa, Europe and Australia. It sells products through 13,000 gas stations and 70 airports worldwide.