KEY CONCEPTS
< Go back
AXP – American Express Co.
American Express Company (AXP) was founded in 1850  and is headquartered in New York, New York. It, along with it's subsidiaries, provides charge & credit payment card products, and travel related services worldwide. It is ranked #67 on the Fortune 500 list of companies. The company has operations broken down into three segments: Global Consumer Services Group (58%), Global Commercial Services (29%) and Global Merchant and Network Services (13%).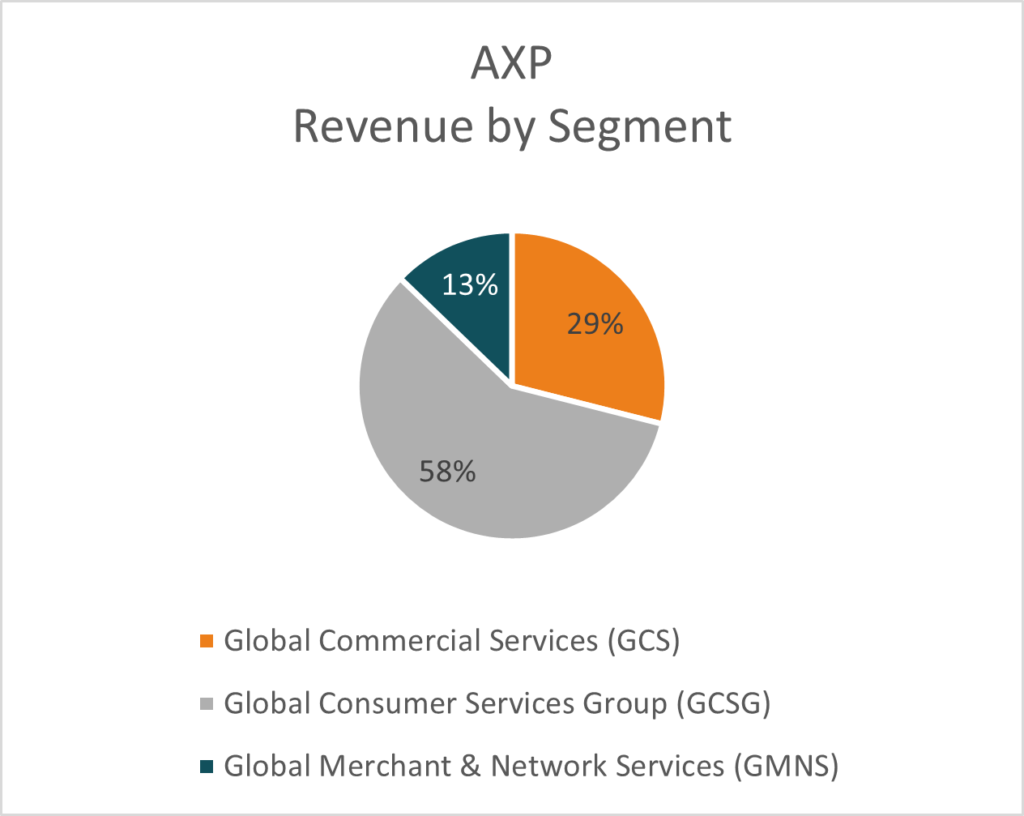 As at 31.12.2021 
The company has 114 million cards in force today and offers multiple products and services to consumers, small businesses, mid-sized companies and large corporations across the globe including the United States, Europe, Latin America and more.  
These include payment and financing products; network services; accounts payable expense management products and services; travel and lifestyle services, merchant acquisition and processing, servicing and settlement, point-of-sale marketing, and fraud prevention services. It has a vast distribution network utilizing multiple channels including digital applications, third-party vendors/ business partners, an in-house sales teams, direct mail, telephone, and others.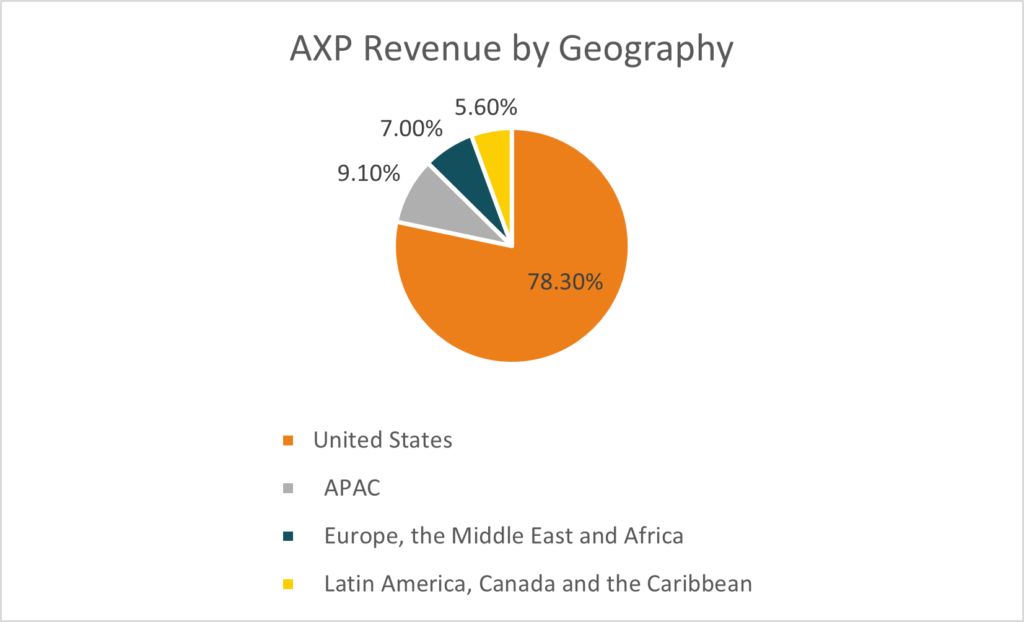 As at 31.12.2021 
If you want to know more about AXP, click here to review the article written by our investment team.